Arcane: League of Legends - The Loop
Play Sound
Chess TD
Tower Defense Battle Royale Match
Harper, who was venturing in the southern Abyss, inadvertently enters the Abyss. He discovers that the demons headed by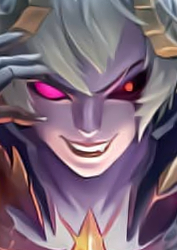 Dyrroth are gathering in the Abyss. Soon they will cross the Lantis Mountain and destroy the Moniyan Empire. However, all the creatures along the way will suffer pain brought on by the disaster.
CHESS-TD is an Arcade Mode that is full of fun and strategy! In this mode, 6 will be distributed into 6 maps and confront with each other and with creeps. Players can buy heroes from the shop, buy their own lineup, loot golds, and enhance their troops to get to the victory.
The map is random for every match. Players can buy Heroes from the shop and deploy them on stones that are higher than the ground (slots). Deployed heroes will attack nearby enemies automatically and cast their skill once they gain enough

 Mana.
Definition of Round: A round contains 4 phases: the preparation phase, the get ready phase, the battle phase, and the resolving phase. The preparation phase is for players to buy, deploy, recall, or sell heroes and upgrade the capacity. During the battle phase, one of the other players' heroes will invade your map. If these invaders successfully get to the destination before they are eliminated, you will receive relative damage.
Definition of Gold & Capacity: At the end of each round, players will get a certain amount of Gold and Interest (for every 10 gold owned, get extra 1 gold). Additionally, getting winning streaks or losing streaks will also grant an extra gold bonus. Capacity decides how many heroes you can deploy. The maximum is 9. At the end of each round, you will get 1 Capacity Exp. Also, you can choose to buy 4 Capacity Exp. with 4 golds. The chance to get elite heroes scales with the level of the capacity, at the same time, the chance to get common heroes decays with it.
Hero Level & Star: There are 4 levels for heroes, which indicate the rarity and the cost of them. Generally speaking, high-level heroes should be more powerful. If there are 3 same heroes on the battlefield, they will upgrade into a higher-level hero. Three 1-star heroes will upgrade into a 2-star hero. Three 2-star heroes will upgrade into a 3-star hero.
Synergy: Every hero has 2 attributes: faction & role. The synergy effect will be activated if there are enough heroes with the same attributes on the battlefield (the same heroes' attributes will be counted once only). It is important to take synergy into consideration.
Hero
List of heroes available in Chess TD
Tank
Fighter
Assassin
Mage
Marksman
Support
The Eruditio
Elf
Scarlet Shadow
Cyborg
Dragons Altar
Northern Vale
Empire
Undead
Demon
Roles
Factions
Equipment
List of equipments available in Chess TD