See also: City of Scholars
Located in the mid-west of Agelta, this place is the origin of most inventions of science and technology in the Land of Dawn. The scholars keep improving science and technology through their efforts. They believe in the power of technology, not the idea of magic.
Lore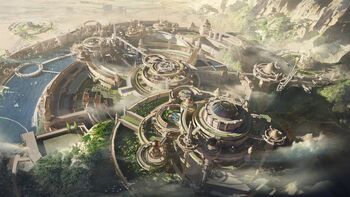 Long ago, this place was once part of the old Moniyan Empire. After the old empire collapsed, Eruditio broke away from the imperial jurisdiction to instead become a city that welcomed freedom and tolerance. Many scholars and artificiers started moved here to studied sciences and technologies. Thus, it is known as Eruditio, City of Scholars. Openness and progress are two of Eruditio's key values, which stands in stark contrast to the others also residing in the western lands, Los Pecados.
As time passed, the power of Eruditio's influence continued to grow, attracting avid technology aficionados and inventors of all kinds who gathered there in great numbers.
The Eruditio Rangers
The Eruditio Rangers ar those appointed as the defenders of order, usually chosen from among lawful local citizens who must prove their abilities through hard training, as well as possess strong executive capabilities and a good sense of justice.
 Bruno and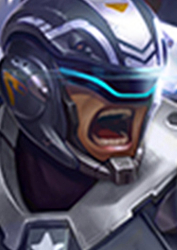 Johnson is two of them, with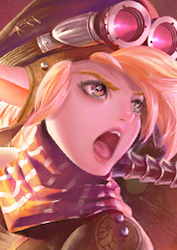 Lolita as their squad leader.
The Eruditio Rangers equips each of its member with the latest in Leviathan technology, weapons to ensure that they possess the means to subdue evil and maintain efficiency during times of peace.
Union of Scholars
The Union of Scholars is the administrative body handling day-to-day management of Eruditio's affairs under authorization of the Civic Council. Under the Union of Scholars there stands the Electronics Society, Engineering Society, Steam Society and Aviation Society among a great many other; associations including members from every scientific discipline, lab and workshop found in Eruditio.
Civic Council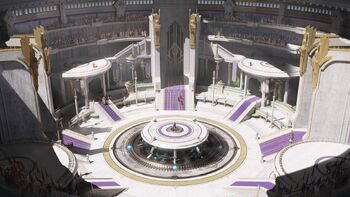 The Civic Council acts as the decision-making body of Eruditio, composed of Eruditio citizens elected as representatives to stand as members of parliament.
The Plaza Circular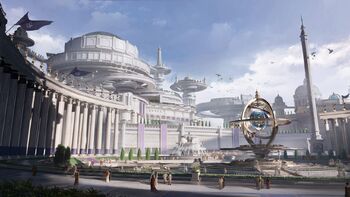 It is the most bustling and central district of Eruditio. It's a huge open square, and a massive Leviathan core lies at its center symbolic of the local's advanced development. Civic Council gathers all the citizens for elections and official announcement as well as in voting on all kinds of important affairs. It is also place where scholars congregate in their free time, and a fine place for an academic discussion.
Parliament House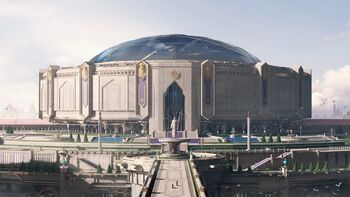 Parliament house situated in southern part of Plaza Circular, which members of parliament and Union of Scholars manage over city administration matters.
Leviathan Workshop
This place is one of the most myterious and high-security workshops found in Eruditio. Only those with the highest levels of clearance may be granted entry, and the work that takes place within is carried put by cream of the Land of Dawn's scientist crop who condct research day and night into powerful Leviatan Technology.
Heroes in Eruditio
Related Heroes
 

X.Borg

worked as a mechanical builder of a High Tower in Eruditio, until a technological experiment exploded in X.Borg's hometown and all people toxicated by the emitted gas. Since, X.Borg decided to burn Eruditio down to the ground.
Gallery
Trivia
Dr. Rooney is the main character who is not in the game.
Eruditio is the only place that no Mage exists.
Previously, there was a synergy in Magic Chess named The Eruditio, which gave players 1 to 3 gold after each round. This included  

Diggie

,  

Claude

and  

Chou

(Chou has no connection with the place}.