Grand Collection (previously known as Epic Showcase) is where event replaced from Lucky Box event and Recycled of Legend Encore event starts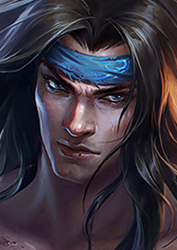 Badang - Fist of Zen in July 2020. Most Epic Skins are from Epic Showcase which will cost thousands of diamonds to get. It can be obtained by Epic Showcase event using
Diamonds, Crystal of Aurora

, or Showcase Tokens. The duration event time is 20 days.
Rewards
Grand Collection comprises prizepool rewards, such as:
Grand Collection Lucky Bundle
Normal Reward
Hero  

Aldous

Double BP Card (3&7 day)
Emblem Fragment (10-300)
Their portraits along side Legend Skins are even animated. Epic Skins have exclusive backgrounds with their entrance animation and they modified each skill effect on battlefield without tinting the existing skill effects.
Task Rewards
Task Rewards

Log in Game get 30 Grand Collection Token
Recharge Any Mount get 40 Grand Collection Token
Recharge 100 Diamonds in total get 50 Grand Collection Token
Spend a total of 100 Diamonds in Grand Collection get 60 Grand Collection Token
Artwork
Epic Showcase
Grand Collection
Trivia