Mark

sman
is a type of role that has a high attack/damage and critical and distance. This type is commonly referred to as carry/ADC [Attack Damage Carry].
Marksman
plays an important role in the game by defeating enemies from a distance. When using this hero, be smart to keep the distance with the hero of the opponent, because this type of hero usually has low durability and mobility in the early game.
Marksman
heroes always rely on Tanks. When using this type of hero, you should use gears that increase your attack speed, because in addition to kill the enemy,
Marksman
can also destroy the tower quickly.

As of July 23rd, 2021,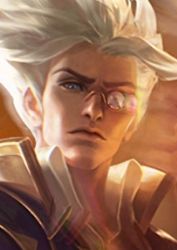 Natan | Spacetime Walker is the latest marksman hero in the Original Server.
There are currently 19 Marksman in 4 categories in the game (Marksman, Marksman/Assassin, Fighter/Marksman and Marksman/Mage).
All Marksmen
Marksmen by Hybridity
Trivia