Skin refers to an alternate appearance/model and color
schemes for any given heroes or other characters in Mobile Legends. Every skin comes with its unique model and wallpaper, whilst some skins also give heroes different skill effects, voice lines, quotes, and rotatable or non-rotatable entrance backgrounds.
Most skins are purchasable from most Ingame Currencies, while some are only obtainable from limited-time events.
Diamond packages start at 188
and maxing at 1089
. You can also get a skin from Lucky Shop for 40
but exclusively at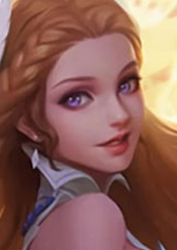 Odette's Butterfly Goddess and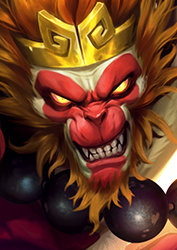 Sun's Street Legend. Aside from these options, you can also have a chance to get a free skin biweekly by spending Tickets

from 20

to 100

.
There is also another way to buy Skins. By going to the Fragment Shop, You need Premium Skin Fragments

and Rare Skin Fragments

ranging 75 - 250

& 60 - 200

. These skins will change every Patch Update.
The New Arrival Shop can also reward you with Skins similar to Lucky Spin by spending 10

for 1x, and 90

for 10x. However, the rewards for Heroes are ranging from Skin Fragments, Trial Cards, to Permanent Skin. The available reward skin should be the latest Basic / Elite / Special Skin.
You can use Skins but not as Permanent using Trial Cards, and Starlight Weekly Free Heroes' Skins. You can buy those available skins in the Starlight Shop that cost 2 - 10

.
When new purchasable skin releases in the first week, it will Discount 30% Off
regularly. Elite & Special Skin Release offers a discount but the existing skin of corresponding heroes will be removed to your inventory.
There 4 Categories of Skins: Hero Skins, Painted Hero Skins (Painted Skins), Commander Skins, and Sacred Statues (Turret Skins).
This article has little information about it, as of now. If you have experience in editing, you can help out by

adding any information

that currently does not exist on this topic but is related to it. If you are new, please read the

Basic Rules

first, before you begin editing. You are welcome to help us expand or improve this article.
Hero Skin
Hero Skins have 8 types, each Skin Type ranges in quality of skill effect changes and design changes. Each Skin Type showcases 3 latest skins including the Encore especially in Zodiac Skins, and there are:
Basic Skins
Main Article: Basic Skins
Basic Skins are one of the major hero skin types which is the cheapest form 50 - 399
. This is the only skin type that has no Skin Tags except for Complimentary Skins with Elite Skin Tags.
---
Elite Skins
Main Article: Elite Skins
Elite Skins are one of the major skin types in MLBB and they have elite skin tags. Elite Skins can be obtained from Limited-time Events, Diamonds or Arrival Shop. It costs 599
or 10

/ 90

.
---
Seasonal Skins
Main Article: Seasonal Skins
Seasonal Skins are the only skin types that can be obtained through End Season Rewards from Master

to Mythic

Rank. You can receive it from Email. The other way to get is the buy the available old seasonal skins from Fragment Shop by spending 250

.
---
Starlight Skins
Main Article: Starlight
Starlight Skins are one of the major hero skin types which will only be obtained by Starlight Member or spending 150 & 200

from Fragment Shop. Starlight Skins will regularly launch every first day of the month.
Starlight Member Skins
Annual Starlight Member Skins
---
Special Skins
Main Article: Special Skins
Special Skins are one of the major skin types in MLBB and they have special skin tags. Some special skins are tagged as not special. Special skins can be obtained on a Limited-time event or using 749
. It can also be obtained from Arrival Shop using 10

/ 90



Some special skins have exclusive backgrounds with their entrance animations and they modified each skill effect on the battlefield. Most Special skins are intended for their corresponding events, seasonal (Summer, Christmas, etc.), and esports.
Zodiac Skins
Main Article: Zodiac Skins
Zodiac Skins are skins than can only be obtained from Zodiac Summon except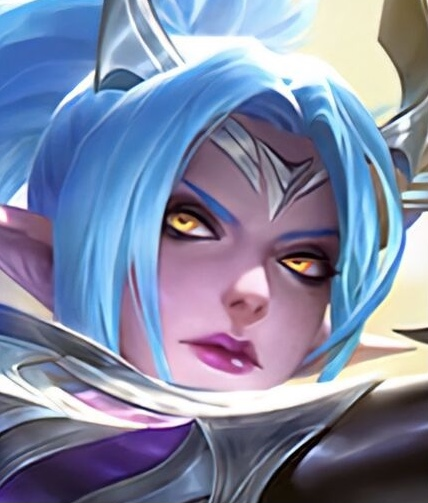 Karina's Gemini [Halo].
Epic Skins
Main Article: Epic Skins
Epic Skins are one of the most expensive skins and one of the major skin types in MLBB. Most Epic Skins are from Lucky Box which will cost a player thousands of diamonds to get it. It can be obtained by Lucky Box event using Diamonds
/ Crystals of Aurora

or using 899
/ 1089
.

Their portraits alongside Legend Skins are even animated. Epic Skins have exclusive backgrounds with their entrance animations and they modified each skill effect on the battlefield without tinting the existing skill effects.

All Squads Skins are Epic Skins due to their exclusive backgrounds with unique entrance animations and voice-overs. There are few Epic Skins that they have different skin tags rather than just Epic skin tags.
Legend Skins
Main Article: Legend Skins
Legend Skins are the most expensive skins to get in MLBB. You can get them by having 1

in the Magic Wheel or in the Diamond Vault if you are lucky.
Painted Skin
Main Article: Painted Skins
Painted Skins are purchased in the existing skins but different color palettes or possibly skill effects. You can purchase the certain Painted Skin of a certain skin if the base skin and the hero are purchased.
Commander Skin
Commander Skins are skins from Commander in Magic Chess, a permanent Arcade Gamemode.
Sacred Statue
Main Article: Sacred Statue
Sacred Statues modifies the model and look of Turrets according to the hero you're using. These can be bought using 50

and purchase some Sacred Statues through the shop, it can be also bought in limited-time bundles that usually comes off a price of 15
, or it is included in Starlight bundles. They can be activated in-game when you stand near a turret and a turret icon will appear below the map. There are 3 latest Sacred Statues:
Community content is available under
CC-BY-SA
unless otherwise noted.